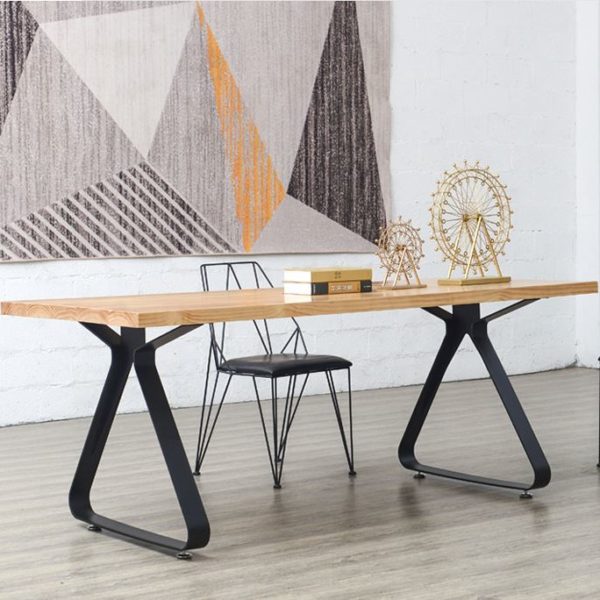 Product details
Material: Solid wood table top
Legs: Refined iron
Colour Variance: –
Product dimensions
Dimensions: 
W120 x D60 x H75cm

W140 x D70 x H75cm

W160 x D70 x H75cm
Capacity: 80kg and above
Delivery & Warranty
Delivery Condition: Will be assemble before delivery.
Warranty: 30 days warranty
Return Policy: Manufacturing Defects Only
Solid wood table top.
Sturdy and durable.
Refined iron table legs.
Strong bearing capacity.
Have prevented slippery and adjustable foot mat.
Prevent the floor of friction damaged.