Description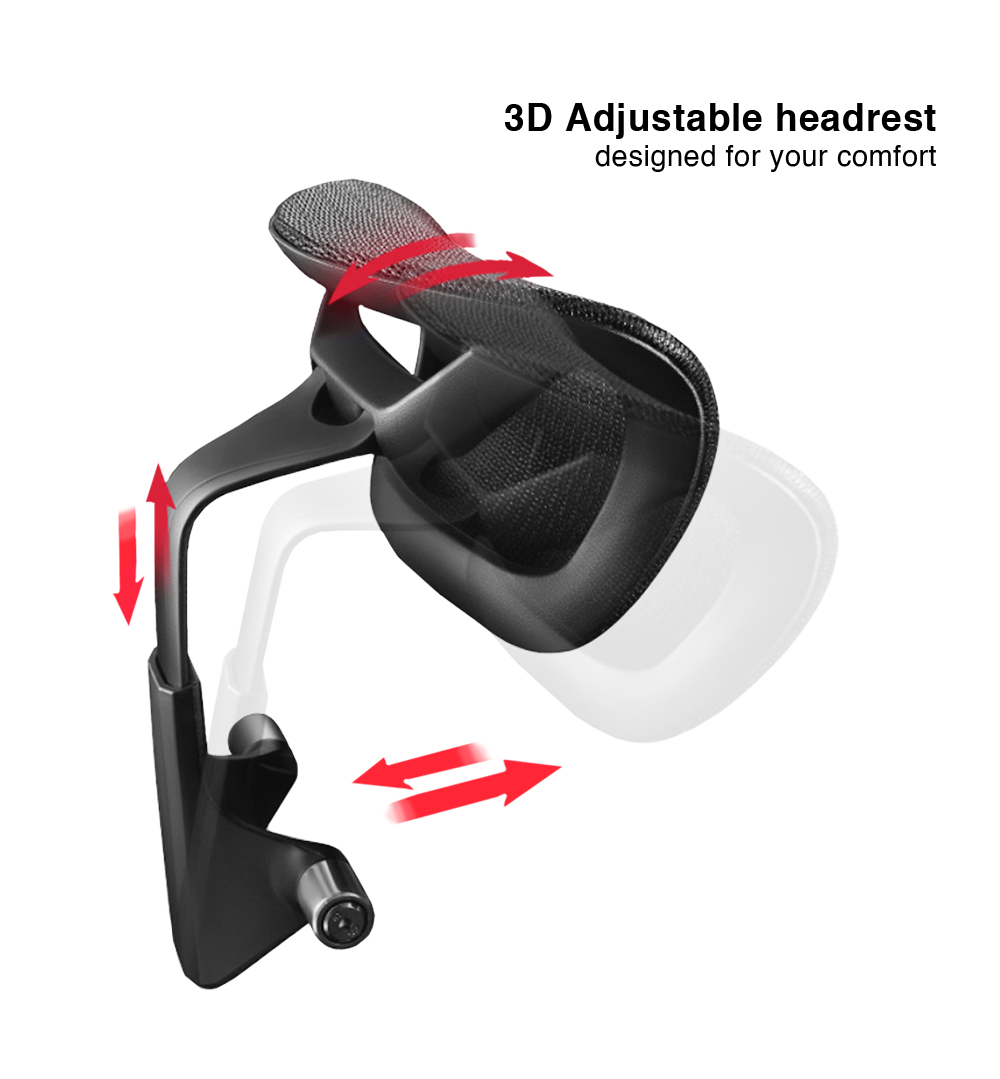 Designed with a 3D adjustable headrest to support your neck and head tightly, prevent aching risk caused by poor posture.
The body contact surface material is made of a layer of South Korean Wintex mesh fabric which provides soft texture, wear-resistant and anti-stretching, 10 years guarantee of no loss in tension.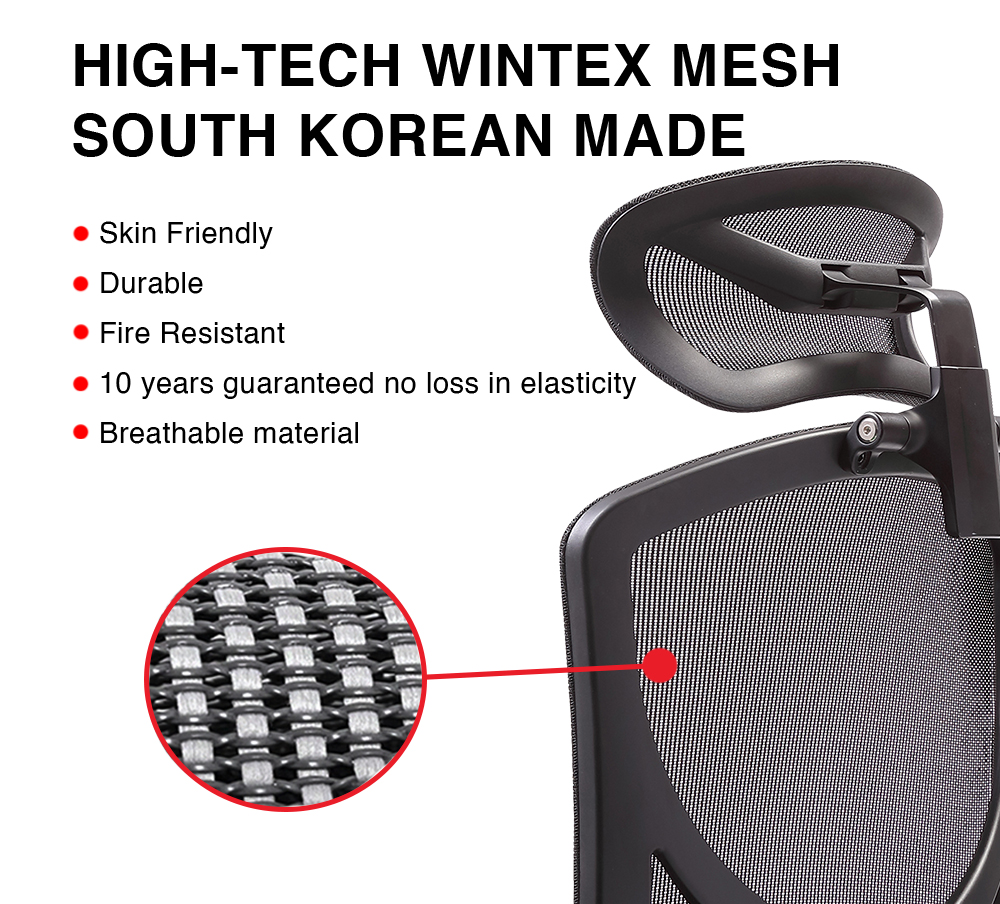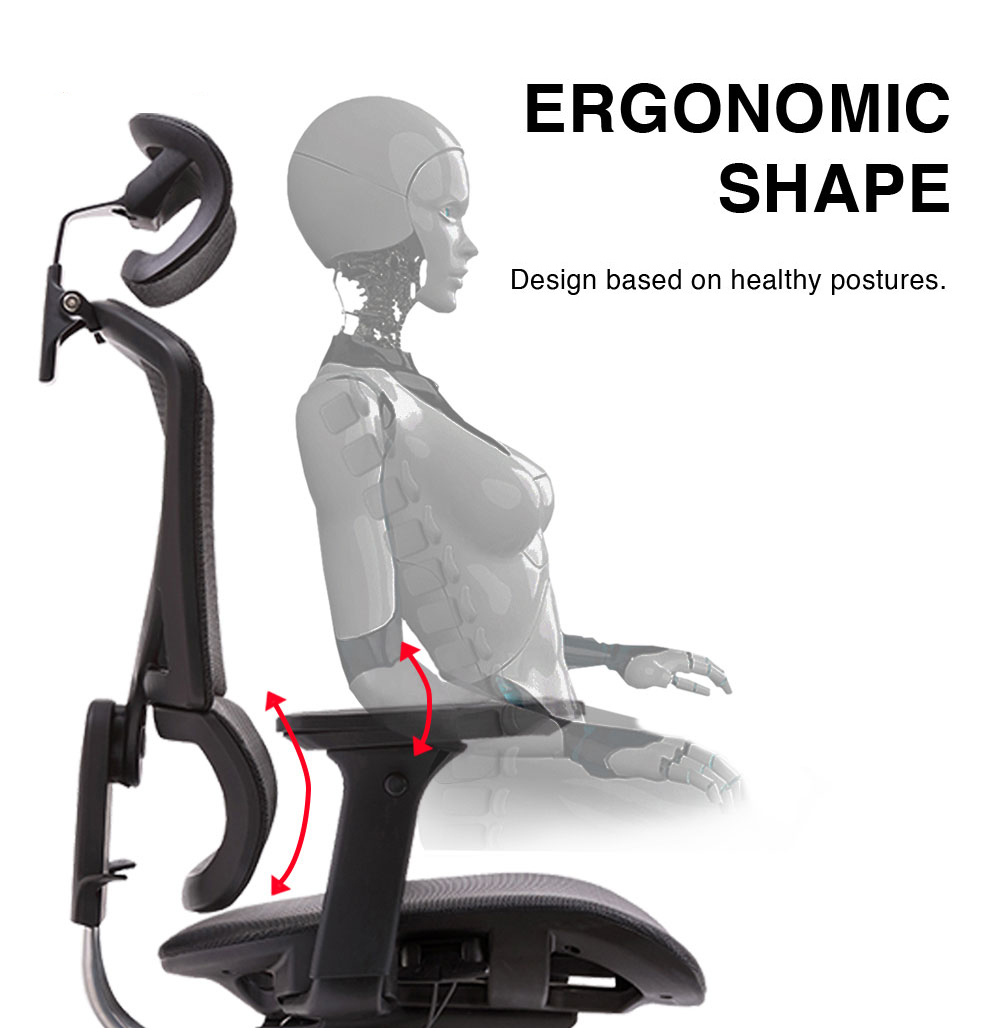 ISEE CHAIR applied the study of ergonomics which looks at making man and machine work together most adeptly, especially in the workplace. It offers great comfort through an ergonomic shape design, especially for office usage by minimizes discomfort and maximizes efficiency.
Height & depth are adjustable to support your cervical spine, release spinal pressure and avoid backache problems throughout your sitting experience while using ISEE CHAIR.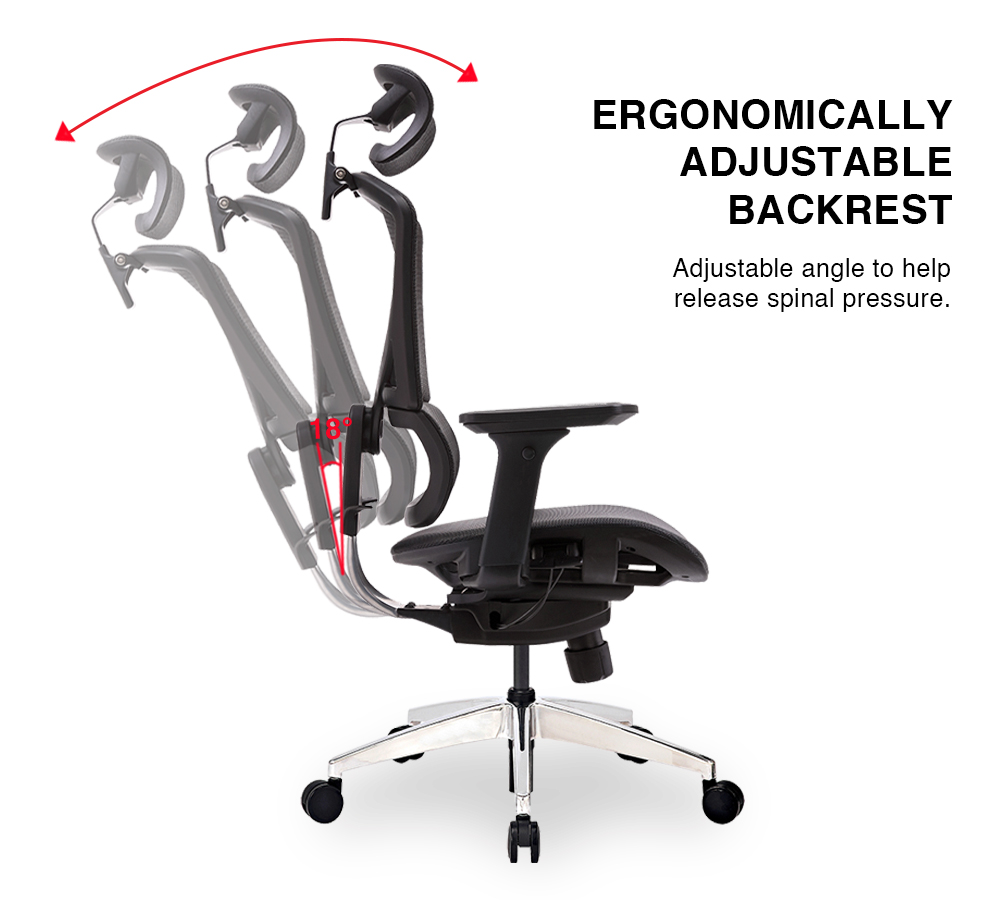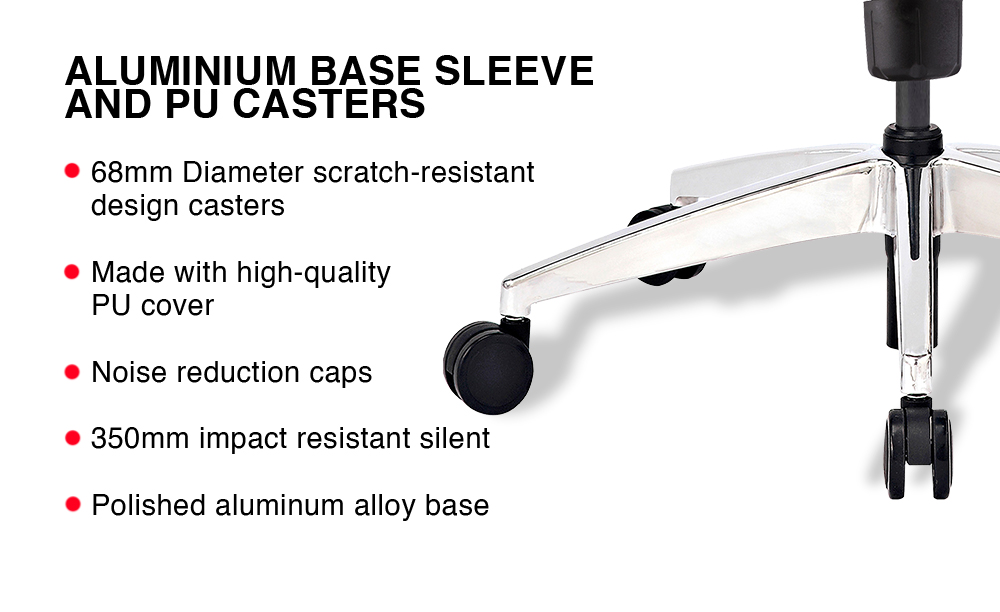 350mm Aluminum alloy base is equipped with noise-reducing technology and strengthening ribs. It is corrosion and oxidation resistance.
With ergonomic adjustable paddles, the seat height and backrest tilt are flexible to fit closely to your sitting posture. Provides a simple, quick and convenient using experience.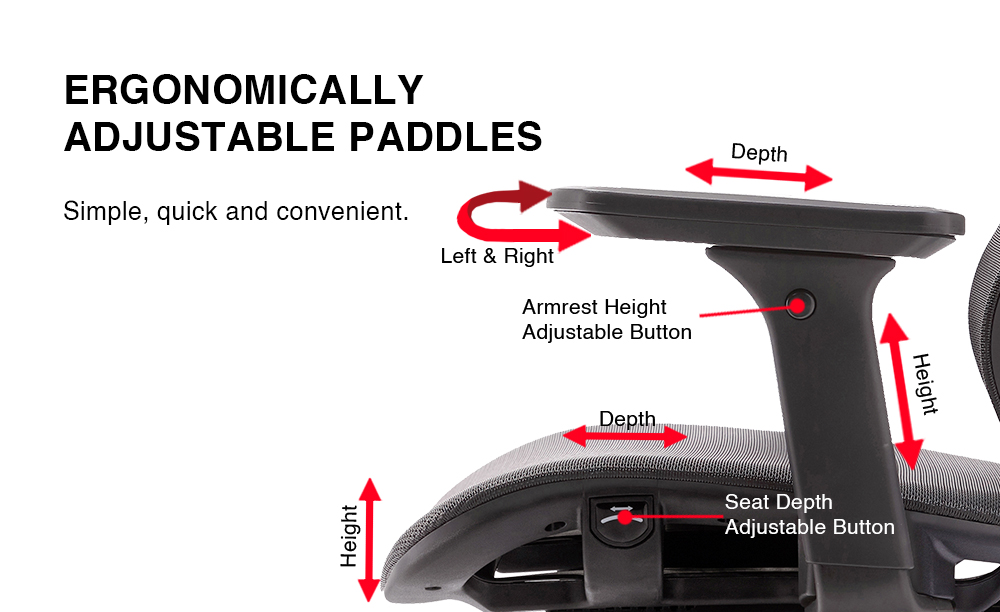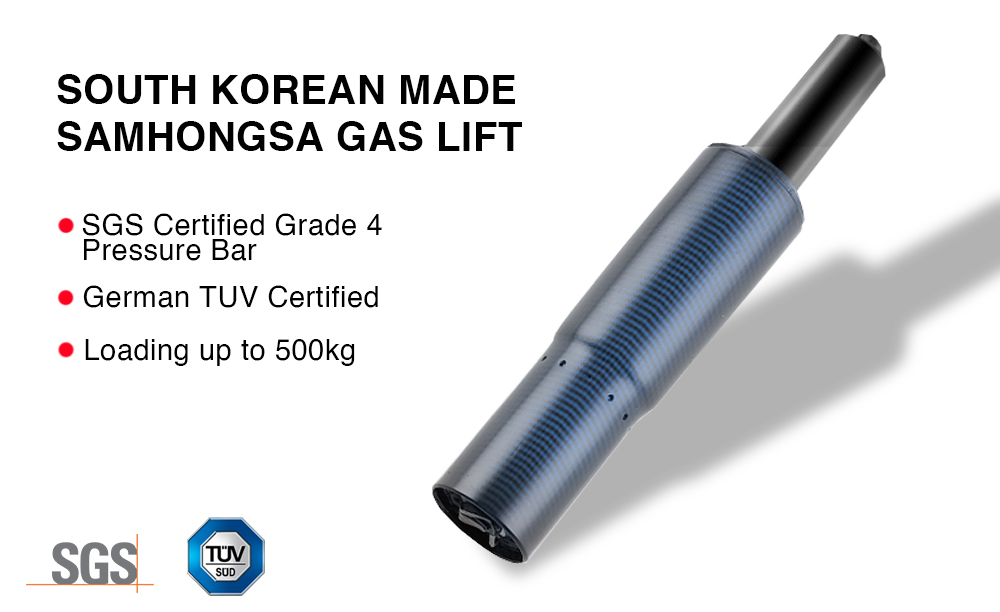 The gas lift is from the renowned brand Samhongsa which has been evaluated as an innovative product by related industries thought leaders. It is produced based on ISO 9001/QS-9000 certification and has successfully been tested as well as validated by well-known world chair makers, high quality proven by multiple international quality testing institutions.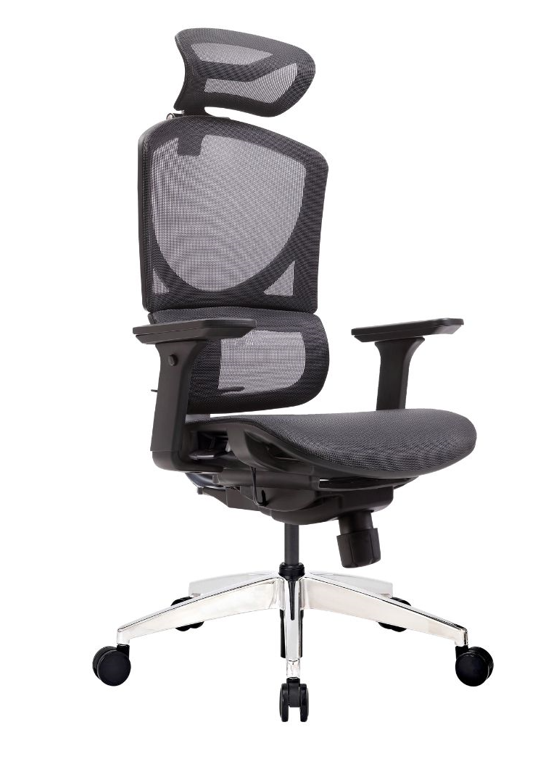 Headrest
VV Mesh, Black Frame with Hanger
Backrest
Black Frame, Polished Aluminum, Alloy Joint Part W/O Handle 
Seat
Black Frame, Korean Wintex Mesh
Armrest
Black Frame, GT4D Arms
Mechanism
Seat Paddle Mechanism                  
Gas Lift
Samhongsa Class IV (100mm)
Base
350mm Polished Aluminum Alloy Base                 
Caster
65mm Black PU Casters                  

Max Load
Up to 200kg
Warranty
5-year warranty* excl. wear and tear