"Your Imagination Our Creation"
MYSEAT.SG is a thought leader in the local solid wood industry, founded in 2016 and has evolved into a Singapore-based brand with local retail chains. Serving over 200,000 customers, MYSEAT.SG carries a wide variety of solid wood furniture collections featuring minimalist, Scandinavian designs and fully customisable. Traditional Solid Wood furniture in Singapore is often obsolete. At MYSEAT.SG, we understand the need to be unique to stand out from the norm, and that is why our in-house designers and carpenters offer custom-made furniture curated just for you and your living space. We take pride in creating thoughtfully made furniture of premium quality and skilled craftsmanship while minimising the negative impacts on our Mother Nature. Sustainability and longevity are always the core values of MYSEAT.SG. We aim to fundamentally change the wood furniture industry to create a healthy living environment by providing our customers with toxic-free, sustainable furnishing through our constant innovation and experienced carpentry. With our expertise, we hope to bring you – furniture that is timeless, worth keeping and gradually mould into your lifestyle to become something truly personal to you. "Solid wood, solid home", let us be a part of the home you have built for yourself and the future generations.
Our growing awareness of environmental issues shifted the way we think about our furniture.  As consumers, we want to purchase products that are not only functional but also environmentally friendly – which is why some well-known brands have started incorporating sustainable features into their product lines.  MYSEAT.SG is committed to providing consumers in Singapore with furniture that not only looks great, but also supports eco-friendly manufacturing processes and sustainable harvesting practices for forest preservation — all while being affordable enough so customers will feel good about their purchases. In fact, taking care of consumers' health and safety as part of our sustainability strategy was a key factor in getting us the contract for a kindergarten project. MYSEAT.SG's production processes do not involve the spraying of any hazardous chemicals on our products, ensuring minimal environmental impact while ensuring the safety of both our customers and employees. All MYSEAT.SG furniture also come with a plant-based German Osmo® Wood Wax Finish that ensures that all our furniture are toxic-free, child-friendly and more long-lasting. This sealed the deal for our client. The use of this safer and more environmentally friendly wood wax finish has opened up more doors for MYSEAT.SG to work on projects.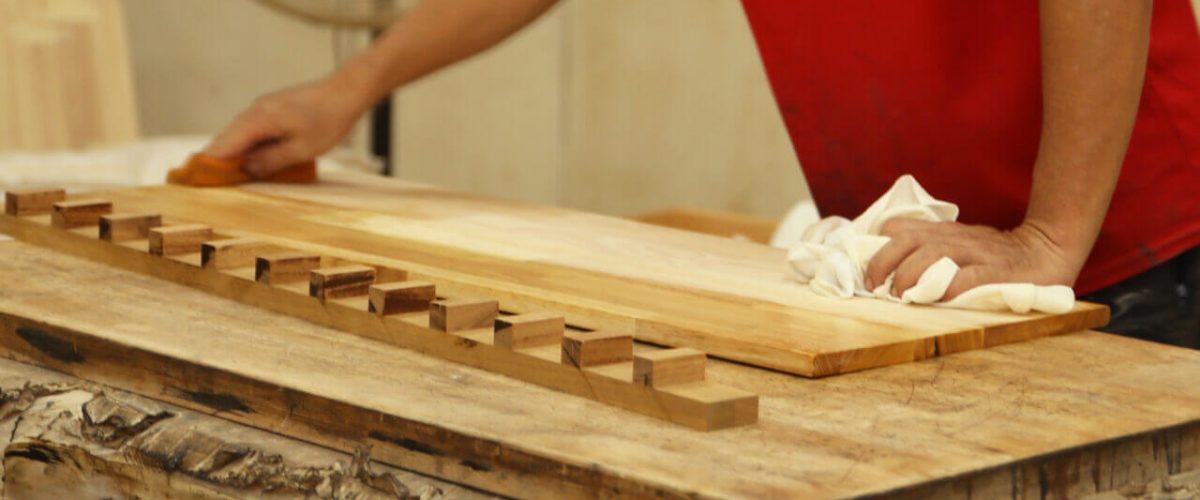 Our off the shelf items are mindfully designed for households in Singapore with our experience in the local furniture scene. We are constantly looking for our next inspiration, if you have a design in mind, this might just be the right place for you! Chat us up to see what we can whip up for you. Our continuous process of innovation pushed us to explore being a responsible business and doing our part to create sustainable products.
In this current scenario, when waste material has already started impacting the mother earth tremendously, ensuring that you do not play a major role in the side-effects is quite important. MYSEAT provides Furniture Refinishing Service, with our experienced carpenters, it is possible to breathe new life into your treasured heirloom pieces. The spectrum of work includes sanding down, varnishing and polishing wood. 
With over 10 years of experience specialised in solid wood manufacturing, our team are deeply passionate about helping our customers Build, Think, Innovate and Organise their homes. We draft and handcraft all parts of your home renovation locally to ensure it's quality and provide more flexibility. We provide a one-stop service that caters to any designs you want and guarantee your satisfaction with our high quality production.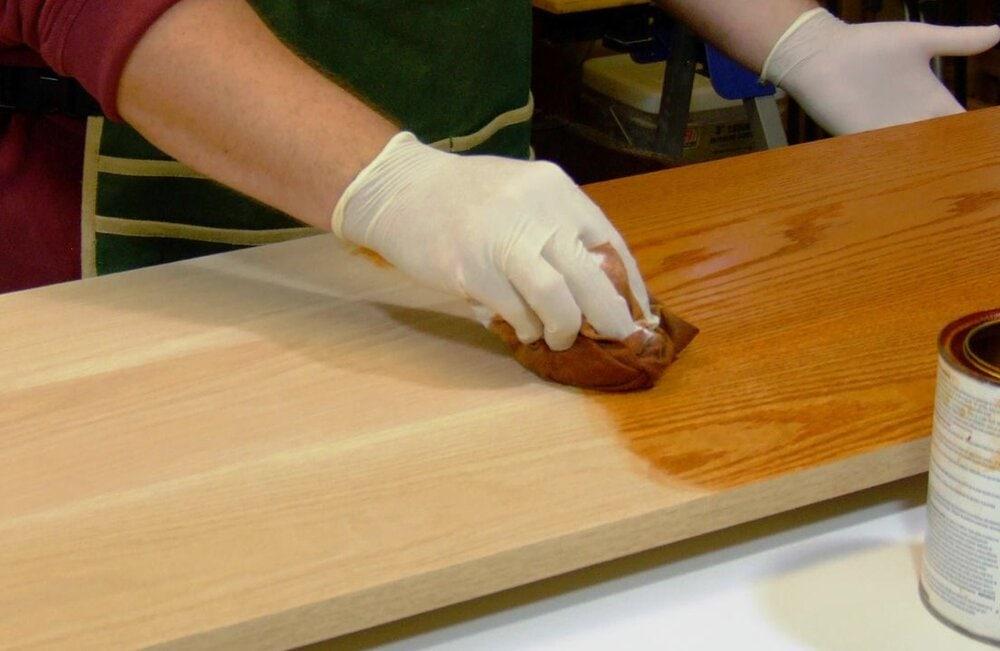 All our solid wood items are carefully crafted with responsibly sourced. We carried Four types of solid wood, including New Zealand Pine Wood, Rubber Wood, Teak Wood and American Oak Wood. New Zealand pine is plantation grown, renewable and sustainable, providing the ideal alternative to threatened tropical timbers. The expanding pine resource in New Zealand ensures sustainable harvest levels for years to come. The result is a natural wood product from a renewable resource. New Zealand Pine has a light-coloured sapwood. Exposure to the sun leads to a yellowing finish. No special finishing techniques are needed for a uniform finished appearance. New Zealand pine is an extremely versatile softwood and well suited for a range of structural and appearance applications. The light consistent colour of pine readily accepts stains and its general properties make it ideal for painting. New Zealand Pine is a medium density softwood suitable for a wide range of applications. 
Starting mid 1980s Rubber Wood emerges as an alternative resource for timber industry and other wood based products and now has become one of the most popular for this industry. Rubber Wood is a light-colored medium-density tropical hardwood obtained from the Pará rubber tree. Rubber Wood is commonly advertised as an "environmentally friendly" wood, as it makes use of plantation trees that have already served a useful function. Rubber wood has a dense grain that is easily controlled in the kiln drying process. Rubber wood has very little shrinkage making it one of the more stable construction materials available for furniture, toys and kitchen accessories. It is easily worked, and takes on stains uniformly. As with all hardwoods, rubber wood comes in varying degrees of quality. Rubber wood is a real hardwood being moderately hard, having medium texture and similar density and weight as maple or ash. Teak is a tropical hardwood tree species in the family Lamiaceae. It is a large, deciduous tree that occurs in mixed hardwood forests. The natural benefits of teak; strength, durability, warm colour, resistance to termites or other damaging elements, make it an extremely adaptable wood. Its water-resistant properties and tendency not to splinter easily made it a favourite for shipbuilders for hundreds of years and it has since been used for a wide range of both indoor and outdoor furniture. Teak is a hard wood. It is strong and durable, able to withstand extremes of heat and cold. Whilst this makes it excellent wood for outdoor furniture, it also means that it can provide a lifetime and more of use indoors. Its durability means that it is unlikely to suffer from rotting or many other afflictions that can attack other woods. The durability of teak wood is world renown and it has been used to construct ship railings and similar products because it can stand up to the elements—especially rain—year after year. American Oak is a native hardwood of North America. It has a coarse, open grain texture and a distinctive figured grain pattern common only to genuine Oak species. Colour ranges from a pale to medium golden brown tone but it also stains well to a wide range of colours if required.In addition to its inherent strength and durability, American Oak is highly regarded for its visual appeal. It is ideal for fine furniture, where aesthetics are of equal importance to strength. One of the most dominant species in American hardwood forests. American oak is used for a variety of purposes, which has made it one of the most widely-used types of hardwood on the market. American Oak is pale yellow-brown to mid-brown, sometimes with a pink tinge. The sapwood is light coloured. It is mostly straight grained with a medium to coarse texture, and with longer rays and more figure than red oak. It has large distinctive growth rings and some medulla rays may be present.
Most fast furniture sold online in the market currently are either made of cheap materials that are susceptible to warping and bending, or are priced so high that getting the furniture would burn a hole in consumers pockets. MYSEAT aims to fill that gap by creating quality furniture pieces that are made to last a lifetime at very affordable prices. Aside from also offering the option to customise furniture, MYSEAT takes the extra step to enforce and only produce green furniture that are sustainable and good for the environment. That is why all MYSEAT furniture comes with Green Initiative wood wax oil finishing to ensure that our furniture are all toxic free and child friendly. The foundation of OSMO Wood Finishes has been based upon purified And refined natural resources which are carefully harvested natural oils and hard waxes.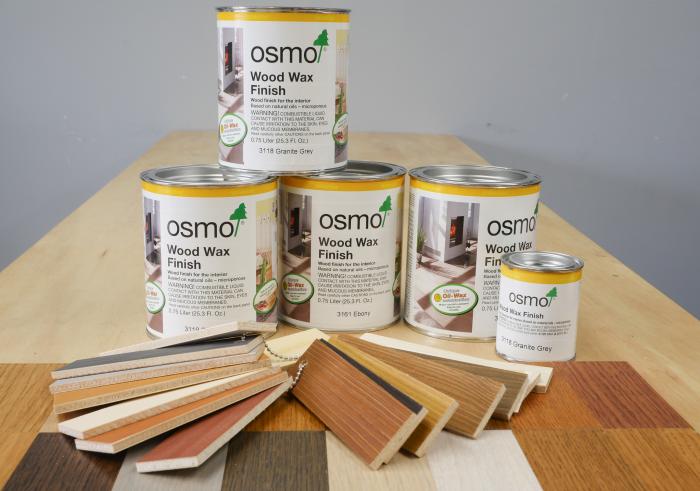 "A nice & sturdy table. I like it so much that I bought another one a week later. Delivery guys are friendly amd helpful. They moved the table right into the room even though I said they can just leave it in the living room.
"Lea was attentive and patient in showcasing the range of products, and customisation options. Definitely improved my confidence to place an order ! keep up the good work :)"
"Happy with my purchase. A sturdy desk. Simple in design and execution but good quality feel. The feet are not wobbly at all and can be adjusted if the floor is uneven, the wood board is heavy and feels very smooth."
"Good quality solid wood shoe cabinet and great customer service. Doors have the soft closure hinge that we greatly appreciate. Delivery guys offered to help drill the top anchor to the wall at no extra charge too. Happy with purchase, worth the price paid."
"Bought three desks, one custom shoe rack, and one glass fronted bookshelf from Myseat over the course of the past 4 years. They provide economical options for customizable solid wood furniture in different stains options."
"Very good quality and nice finishing. Colours are nice and texture is smooth. Bought 2 pieces of furniture and both came out very nicely and above expectations. Delivery was also timely and smooth."