Trade Old Furniture For New and get Cash Back
Have an existing piece of furniture at home thats in need of a change but still too good to be thrown out? You can now trade them in and receive cash back from MySeat.sg  when you also purchase a new furniture from us.
We believe in doing good for the company and we do not resell any traded in furniture. Instead, as part of MySeat.sg's "Grab a Seat, Be at Ease" campaign, we examine the traded in furniture and categorise them based on their respective condition. Traded in furniture that are in good and useable condition will then subsequently be donated to families that are in need. 
Furniture that are deemed to be in less desirable condition is then stripped down and recycled to either turn into new pieces of furniture or for generic recycled wood purposes, which helps to reduce carbon footprint and help mother nature by cutting down less trees.
How to Trade in my old Furniture?
After you have purchased your furniture through us, take note of your Order number and use it to fill the form below.
You would also be required to upload a quick snap shot of your existing old furniture in order for us to determine the condition of the furniture.
Once done, a member of our team will get back to you within 7 working days on the status of the trade in and the amount of cash back you would receive based on the condition of the furniture.
If your trade in application is approved, you will receive your cash back through your original payment method based on the order ID provided, and your old furniture will be taken back during the delivery of the new furniture you have purchased.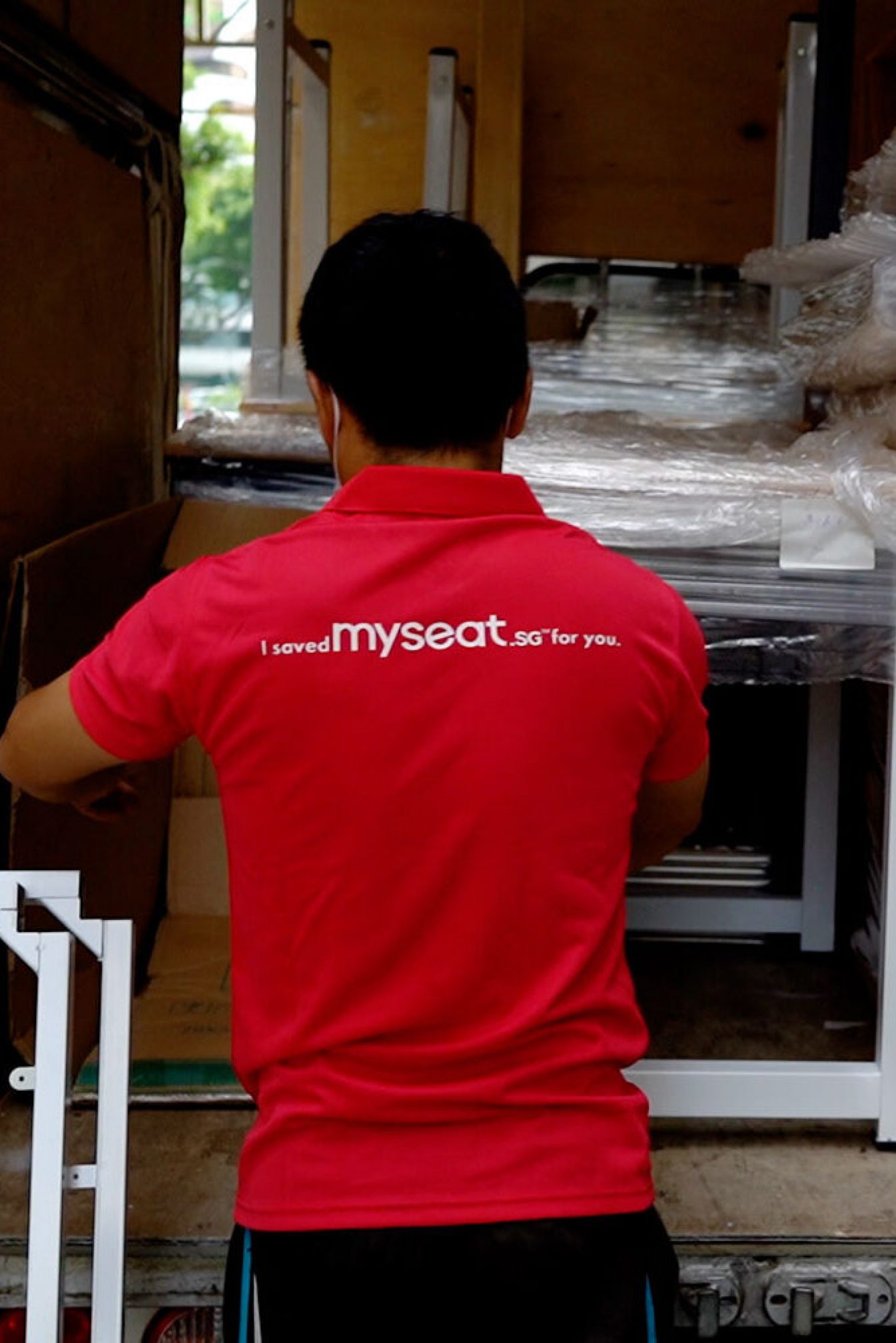 Trade-in values will be determined by Myseat.sg, and it may vary based on the condition and size of your traded in furniture. Not all furniture are eligible for trade-in. Myseat.sg reserves the right to refuse or limit the quantity of any furniture trade-in for any reason.

Only trade-in of the same category of furniture is allowed. E.g table for table, chair for chair, etc. The eligibility of the trade-in is on a case-by-case basis, determined solely by Myseat.sg.

For unique orders such as custom furniture, do check with us on your eligibility before ordering.

Trade in program is only entitled to furniture in Singapore.